Wedding Videography in Melbourne
Thanks for visiting Steven Beck Media.
I really love what I do.
I get to provide couples "like you" with a bespoke wedding video that you will want to watch for the rest of your lives. 
Your wedding day is more than you coming together, it is a celebration with everyone that has played a part in your lives up until that moment and into the future.  A moment that will very rarely happen again.  So why wouldn't you want to capture this moment forever?
I'm an experienced (15 years) Melbourne wedding videographer and I have pretty much seen it all when it comes to weddings.  That experience is where you will benefit.  Not only will I capture your wedding beautifully I can help make sure your day runs smoothly with the right planning in place.
It seriously brings me great joy and satisfaction to be able to capture such a beautiful and important part of your life. 
I look forward to hearing from you soon and hopefully be part of your special day.
VIEW SOME OF MY HAPPY CLIENTS WEDDING VIDEOS. 
(note: the music in these videos have been changed from what the clients received to suit copyright laws)
Are you keen to see exactly what my past clients have received?  Contact me and I can show you.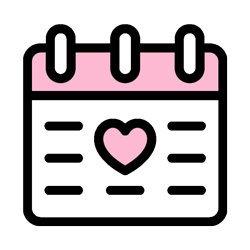 Please check to see if I am available for your wedding date.
To maintain a quality service I limit how many bookings I take on.