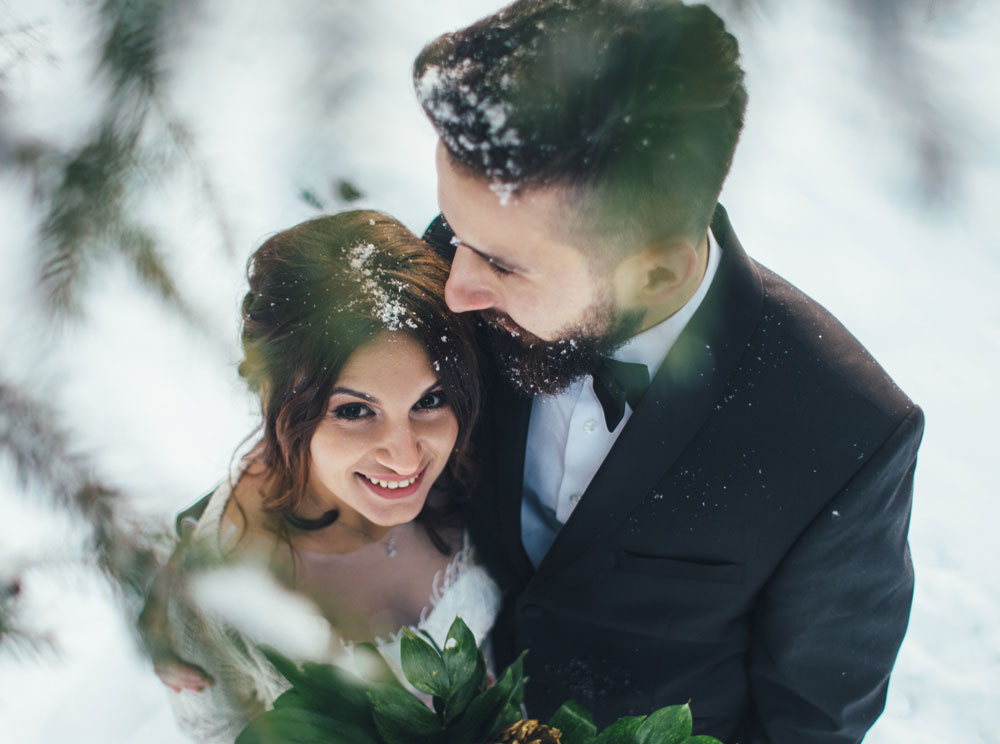 Winter Wedding Video Packages Start from $1550
(May, June, July, August)
5 Hours Coverage
 Short Highlights (2-3 mins)
Is a small snapshot of the day that includes some of the memorable moments. Edited to one song. Some talking from the day can be included.
Uncut Raw Footage
All the raw footage is in one long un-edited video with live audio, so you can watch all the in-between moments.
Also includes your full ceremony and reception formalities
(bridal dance, speeches)
Delivered on Custom USB Drive
Winter Weddings
Each season can bring it's own challenges when you are planning a wedding.  All you need to do is to be prepared for the things you can't control and don't stress if things don't go exactly to plan on the day.
In my wedding filming experience no matter what season you choose to have your wedding the weather can bring the unexpected.  In summer it can rain with thunderstorms, in spring it could be a sunny day and then suddenly turn freezing cold.  In winter it could be cold but not rain at all.
The best thing you can do is plan accordingly to what you want but have a back up plan if the weather turns bad.
A winter wedding can have some amazing beauty that you can't get when it is warmer.
Are you having your wedding in the snow?
If so let me know as I would love to capture a high country wedding.
Enjoy watching some winter weddings I have captured.